$

19.99
COCOA AND CREAM SANITIZING LINEN/ROOM SPRAY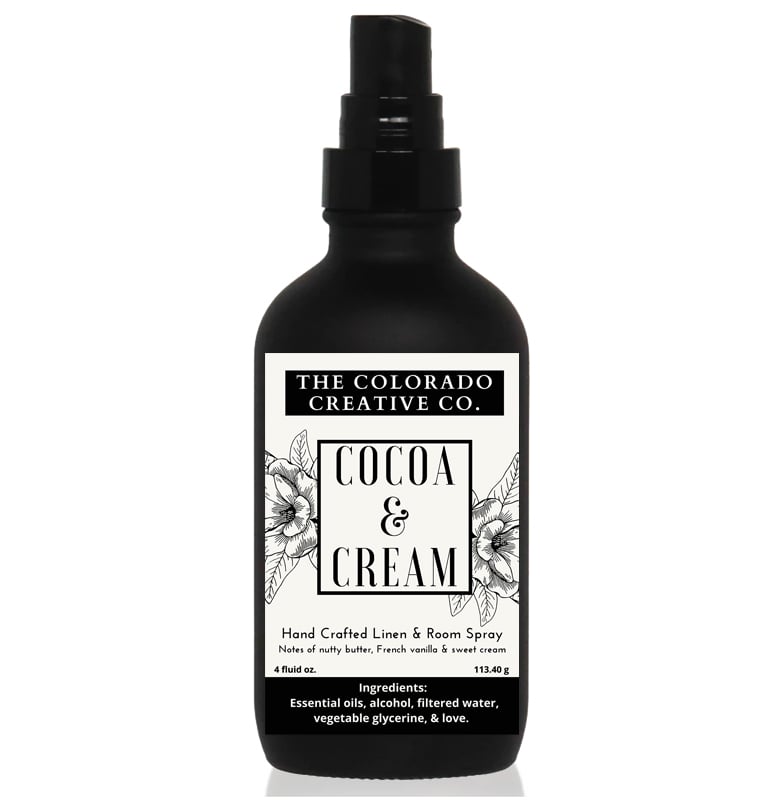 COCOA AND CREAM SANITIZING LINEN/ROOM SPRAY
Another customer favorite! These amazing smelling and long lasting sprays are a hit. The Cocoa & Cream smells like fresh backed cookies.
Comes in our large 4 oz. beautiful matte black glass spray bottle. A smell good spray that sanitizes surfaces and linens. Perfect for any room, the car and closets.
Shake well before using and spray into the center of the room away from your face and eyes. Hold bottle 8" - 10" away from linen areas so the mist falls onto the surface. Not intended to be used as a body spray. Keep away from children and pets. Patch test in a conspicuous area to check for discoloration.
Notes of nutty butter, Vanilla and sweet cream. Yum!