$

19.99
TIGER TAILS SANITIZING LINEN/ROOM SPRAY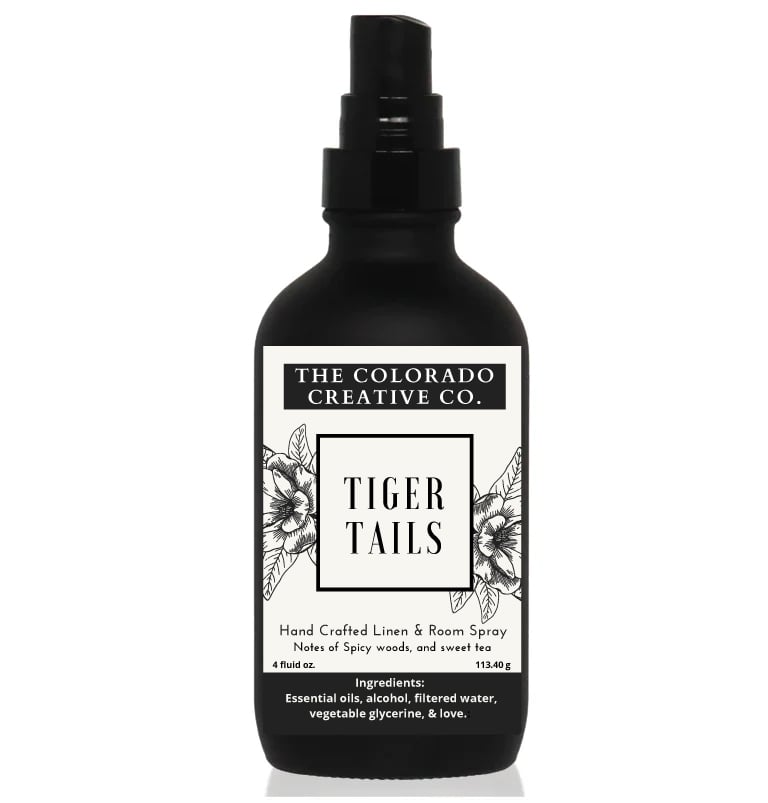 TIGER TAILS SANITIZING LINEN/ROOM SPRAY
This spray is a delicate balance between the indoors and outdoors. Soft yet Masculine. A great spray for a both you and your partner.
All of our sprays are hand crafted and formulated. Comes in our large 4 oz. beautiful matte black glass spray bottle. A smell good spray that sanitizes surfaces and linens. Perfect for any room, the car and closets.
Shake well before using and spray into the center of the room away from your face and eyes. Hold bottle 8" - 10" away from linen areas so the mist falls onto the surface. Not intended to be used as a body spray. Keep away from children and pets. Patch test in a conspicuous area to check for discoloration.
Notes of spicy woods and sweet tea.